About Muktinath Krishi
Introduction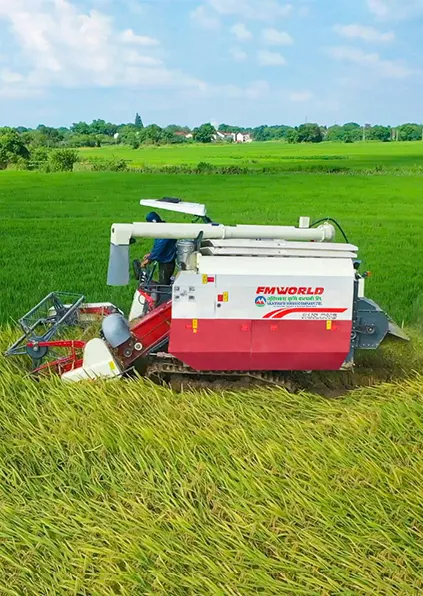 Muktinath Krishi Company (an associate company of Muktinath Bikash Bank) is a pioneer and the first public agricultural company established with the aim of playing a managerial role in the overall agricultural value chain through the "Krishak sanga Muktinath" and "Upabhoktaa sanga Muktinath" campaigns, with the goal of improving Nepal's agricultural economy. The company was established in 2075 with a 22.2% investment from Muktinath Bikash Bank, a 57.8% share held by 901 promoters involved in various business sectors of Nepal, and 20% from public shares. This company is actively involved in various activities to increase agricultural productivity and consumer welfare, offering more than 450 products and services required in the field of agricultural production.
We work towards the goal of promoting economic development in rural areas by engaging in both financial and non-financial activities related to agriculture, reaching more than 69 districts in the nation. Our primary objective is to boost production and improve productivity in rural regions. To achieve this, we collaborate with local authorities, cooperative societies, agricultural entrepreneurs, and development organizations at the grassroots level. Through thorough research of agricultural production potential, we strive to facilitate and enhance production while fostering market-oriented approaches. We encourage the production of high quality goods that meet consumer needs through the use of consumer cooperatives. As part of our comprehensive approach to agricultural value chains, we also play a vital role in managing and overseeing the entire agriculture value chain process.
Currently, we have been providing our goods and services in more than 70 districts throughout the country through our provincial offices established in all seven provinces, more than 200 distribution channels, and Agricultural Resource centers.