सहायक कम्पनीहरुको विवरण
कृषि क्षेत्रको वृहत सम्भाव्यता हामीले शब्दमा बयान गरेर मात्र सक्दैनौ । कृषि आफैमा विज्ञान, कुशल व्यवस्थापन र मानिस बाँच्ने मुख्य आधार हो । कृषिको विभिन्न क्षेत्रहरुमा विशिष्टिकृत सेवा प्रदान गर्न छुट्टाछुट्टै संयन्त्र र व्यवस्थापनको महसुस गरि कृषिलाई थप व्यवस्थित, मर्यादित र लाभग्राही मैत्री बनाउनका निमित्त आठवटा सहायक कम्पनीहरुको स्थापना गरेका छौ । कम्पनीको चौंथो स्थापना दिवसको अवसर पारेर निम्नानुसार सहायक कम्पनीहरुको उद्घाटन गरिएको हो ।
Muktinath Seed Bank Limited
Seeds are the basic means of production. Good quality and climate-friendly seeds are very important in agricultural production. Established with the aim of providing quality seeds according to the demands and needs of farmers, this company will work in the fields of advanced, Varna Shankar and other seed production, research, cooperation and encouragement with farmers for seed production, seed quality assurance, etc.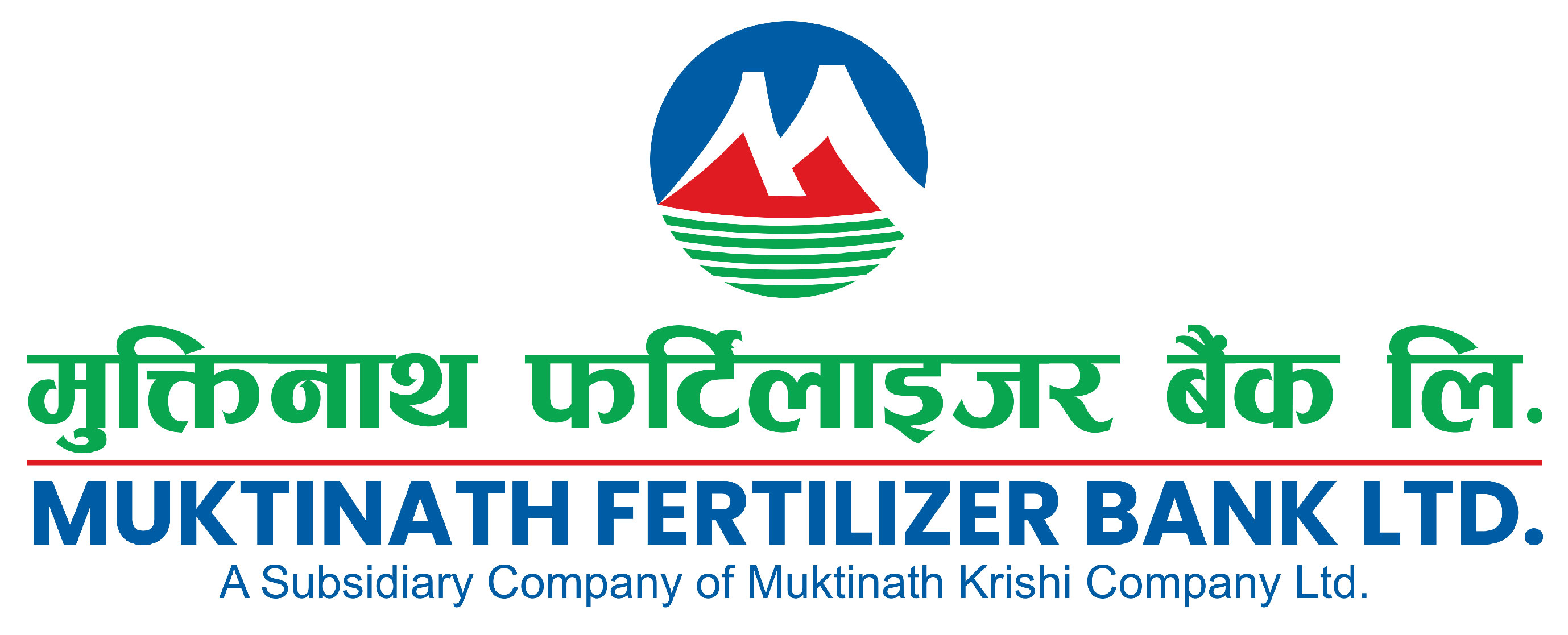 Muktinath Fertilizer Bank Limited
The undeniable reality is that there is a significant knowledge gap: while one side lacks adequate sources for the production of natural fertilizers, the other side witnesses an escalating dependency on chemical fertilizers. Substantial amounts of money are being drained from the country under the guise of chemical fertilizers. With the objective of supplying farmers with top-quality fertilizers, this company was established. Recognizing the untapped potential of organic fertilizer sources within the country, the company aims to ensure the value and quality assurance of available manures. Additionally, it strives to produce and offer other essential nutrients at fair prices for both fertilizers and crops. Furthermore, the company is committed to undertaking initiatives such as exploring the feasibility of chemical fertilizer management for integrated nutrient management. It also seeks collaboration on both national and international levels with governmental and non-governmental organizations for the production and distribution of fertilizers.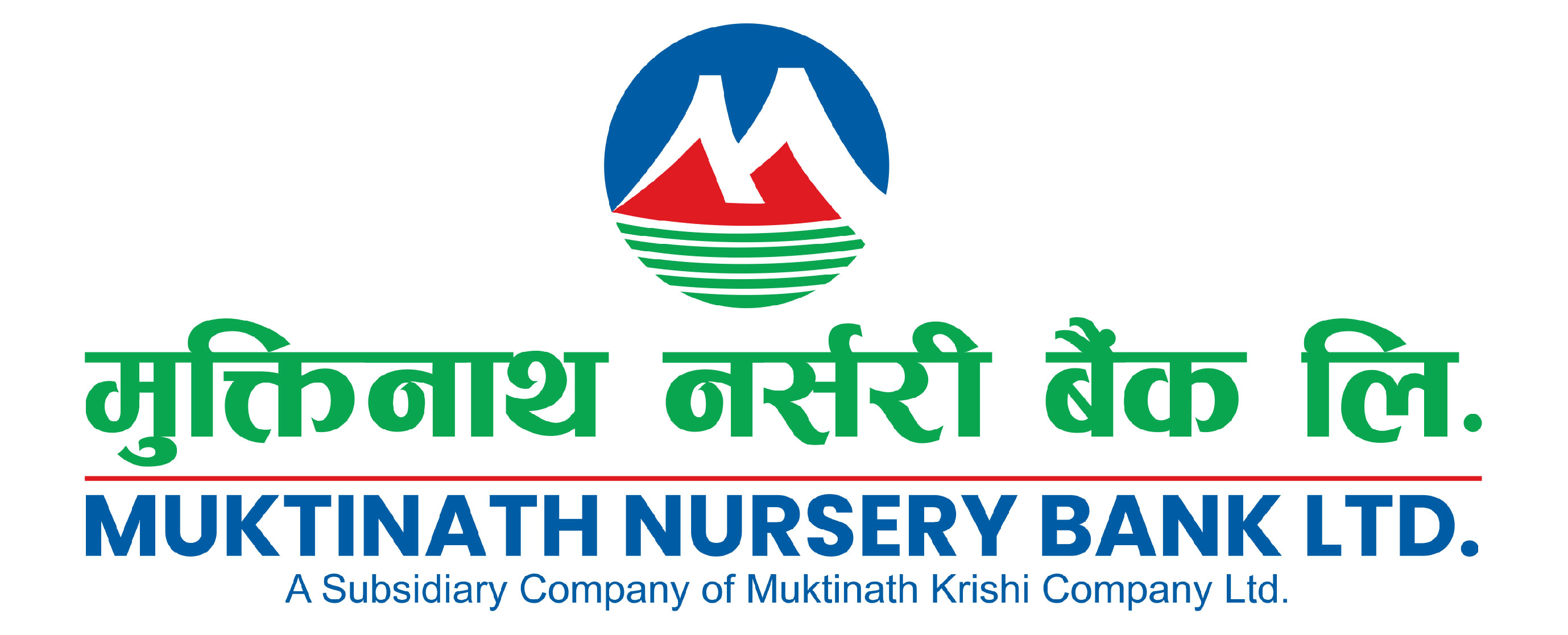 Muktinath Nursery Bank Limited
Non-availability of quality plants in time is a major problem for the overall development of the horticultural sector of Nepal. In general, plants prepared from seeds of local varieties have a longer yield period and are less productive. This company will carry out research, production, collection, care, distribution as well as availability of nursery related materials for timely quality plants, which can bear fruit in a short time and have high productivity, less diseases and insects and give fruits according to the choice of consumers.

Muktinath Livestock Bank Limited
Agriculture constitutes a significant portion, with livestock and animal product production being a major sector. Direct contributions to the daily lives of Nepali farmers, such as milk, fish, and other items related to livestock and animal production, are integral. This bank aims to engage in activities related to livestock and animal production sectors, such as enhancing productivity, improving quality and reliability, market identification, risk mitigation, and establishing industries related to value addition.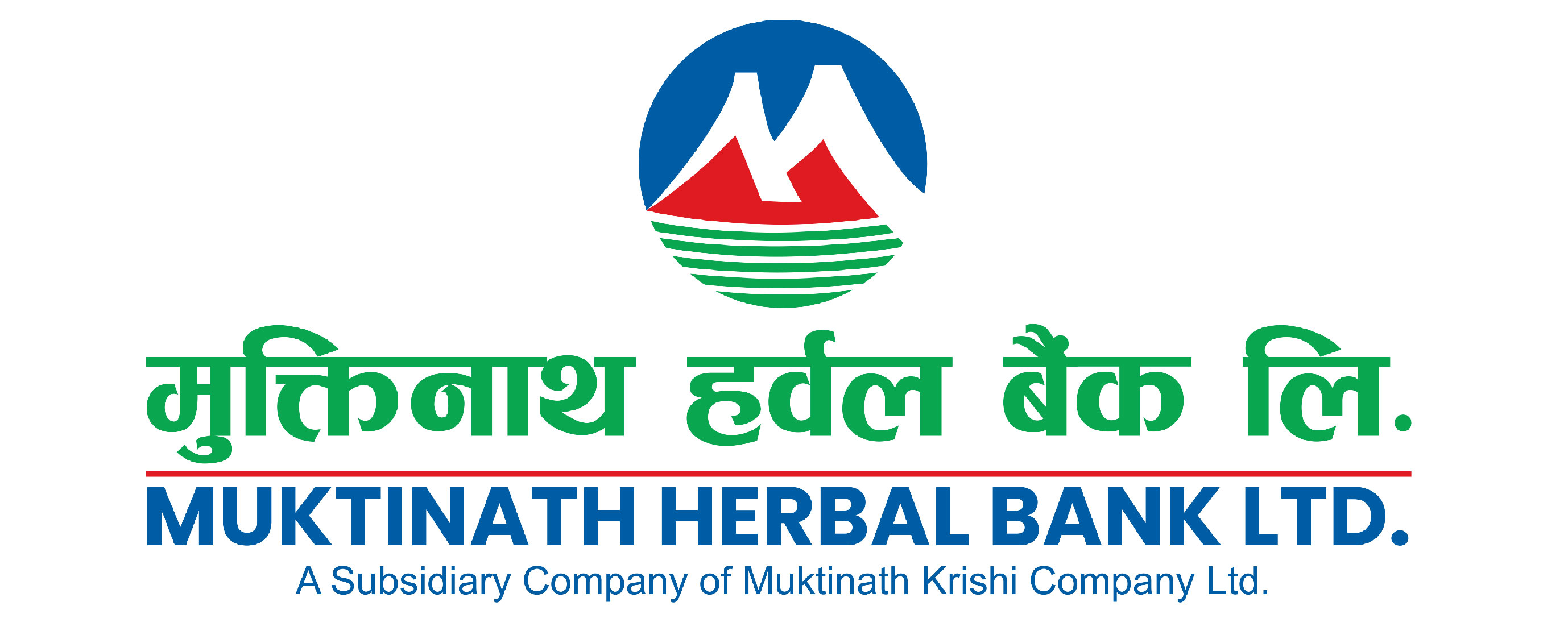 Muktinath Herbal Bank Limited
The potential of medicinal and aromatic plants in Nepal has been described as a high value agricultural product. Nepal has thousands of species of plants, some of which have medicinal and aromatic properties. Due to the high demand of these plants in the international market, farmers can earn good income from its cultivation. To tap into this potential, the company aims to encourage and facilitate the identification, collection, processing and production of these plants, ultimately contributing to the globalization of these natural products.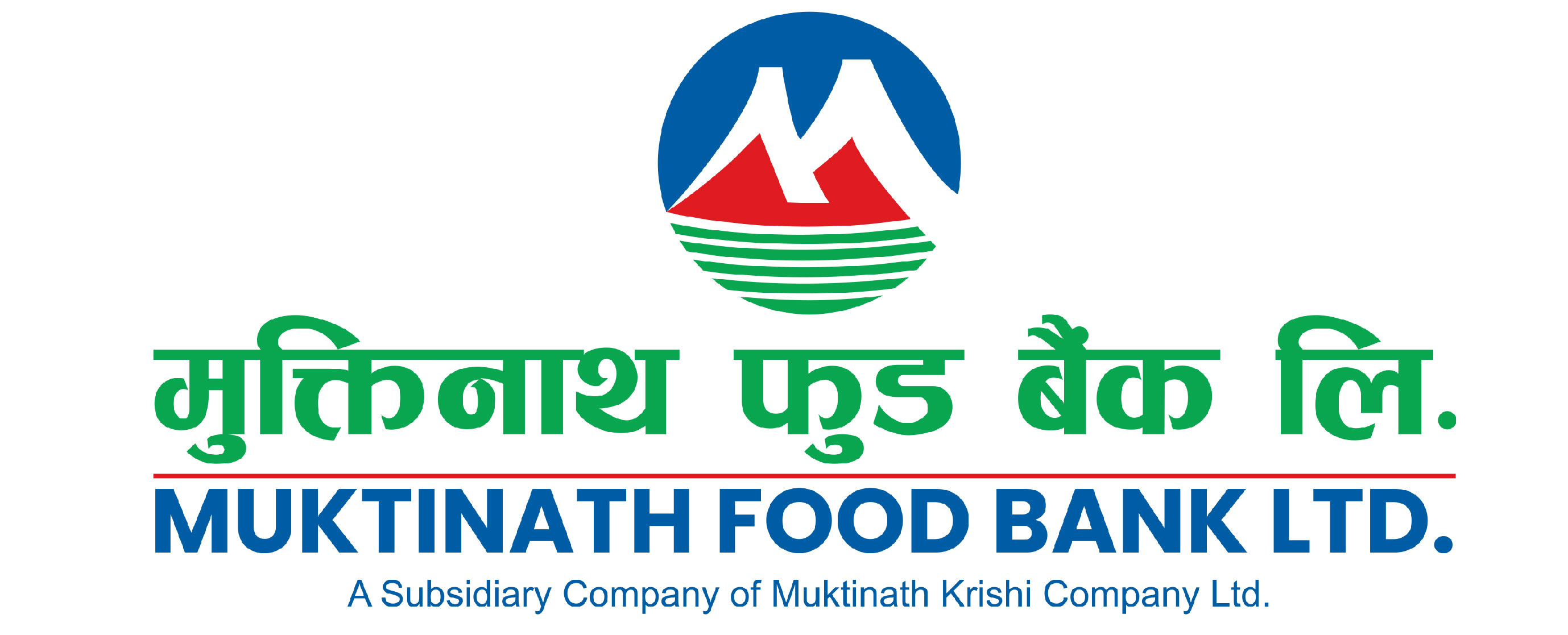 Muktinath Food Bank Limited
Complaints are regularly heard that consumers are not able to consume quality food items despite paying high prices and farmers are also unable to get fair prices and sustainable market arrangements for their products. This company will work in the field of food promotion of the country by producing, processing, value addition, food literacy and consumer interest protection of agricultural products according to consumer demand.

Muktinath Agro Machinery Bank Limited
The use of machinery in the agricultural sector leads to long-term cost reduction, addresses the increasing human resource scarcity, promotes productivity growth, and makes agricultural businesses more simple and accessible. This company is committed to researching, developing, and making agriculture technologically friendly in the context of Nepali soil, geography, and farmers, by focusing on machinery and technologies.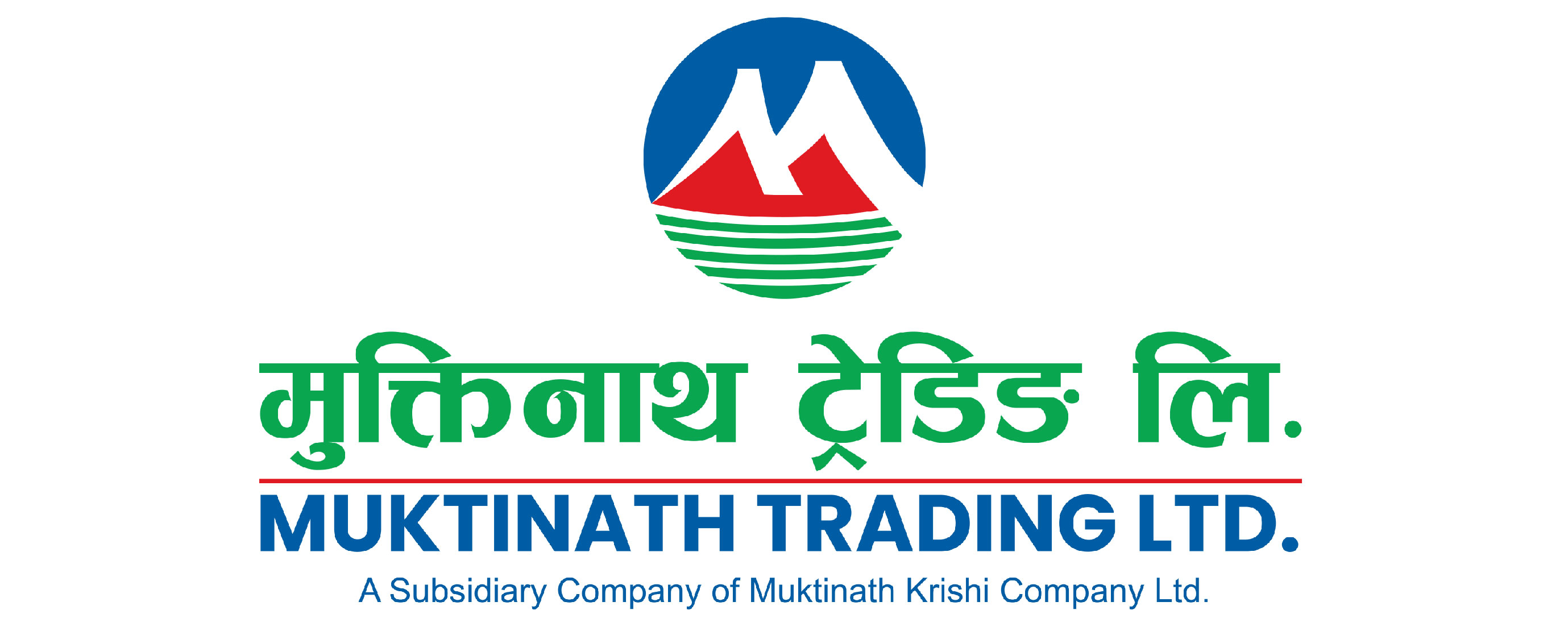 Muktinath Trading Limited
Muktinath Agriculture Company and its affiliated companies aim to work in the field of import, export, distribution, and marketization of products, including the collection, production, and processing of products produced by various national and international producers.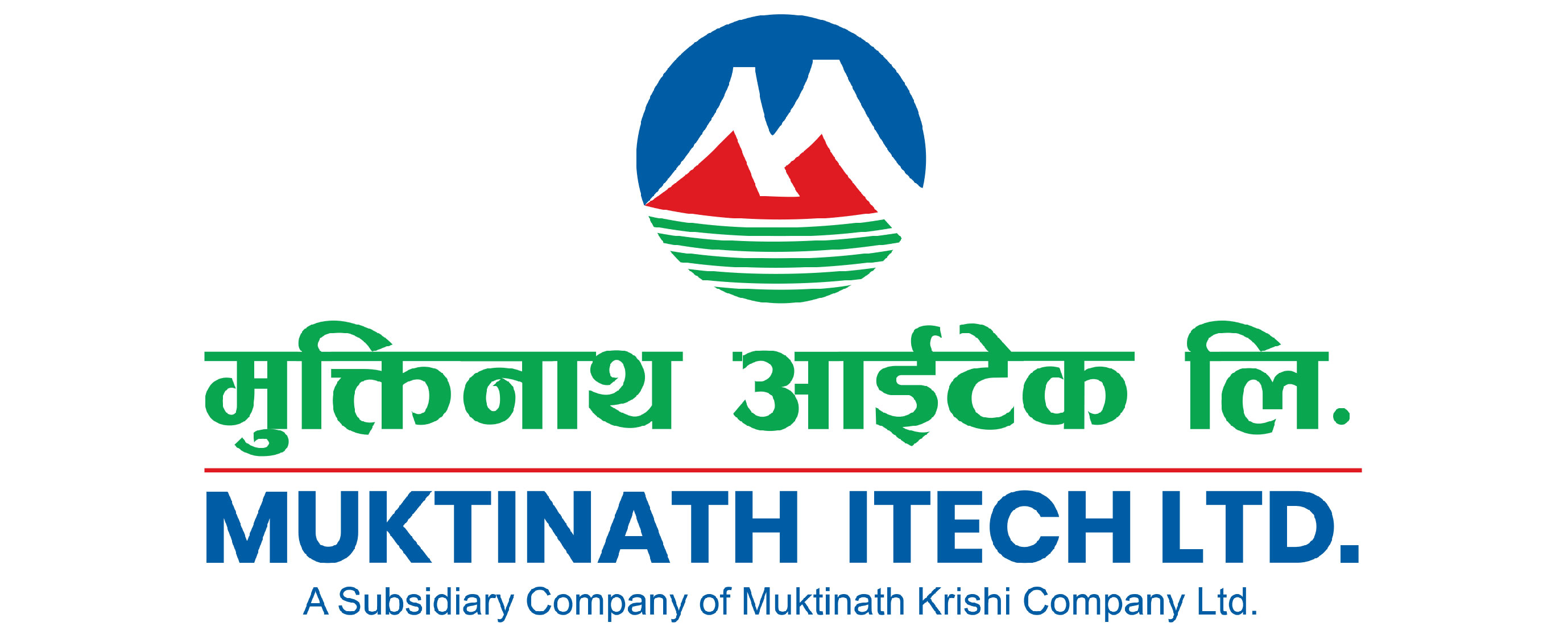 Muktinath Itech Public Limited
Consistently conduct research in the technical sector and mainstream technologies such as Artificial Intelligence, Blockchain, and Internet of Things (IoT) in agricultural development, considering their relevance and time efficiency. Facilitate the exchange of information, knowledge, experiences, and ideas among farmers, agricultural researchers, agricultural students, entrepreneurs, and professionals in the agriculture sector. Develop easy-to-use technology for addressing challenges and finding solutions to problems.